A well-written product copy is an empathetic product copy. No "change my mind" line will follow because sympathy and reliability are what customers look for in every online store they visit. 
Many factors come in a way when producing converting and empathethic product descriptions – dealing with our language and grammar, bearing in mind the benefits and emphasizing them, putting our ideas in short paragraphs while also including a CTA, and all of that on the top, keeping our texts unique.
This doesn't sound like an easy job, but all of these aspects help online stores to move their customers down the funnel, ultimately persuading them to purchase the product. But well-written product copy should also include one more element. This one increases the conversion of a website and makes customers click the "buy" button in the shopping cart, not only being confident that the product meets their needs but feeling like it was made for them. To put it simply, for a target audience of a product or brand.
Thus, we will be looking at some well-done empathethic product descriptions of different brands and explore how they have met their customer's needs and who their customer is.
1. Jo Malone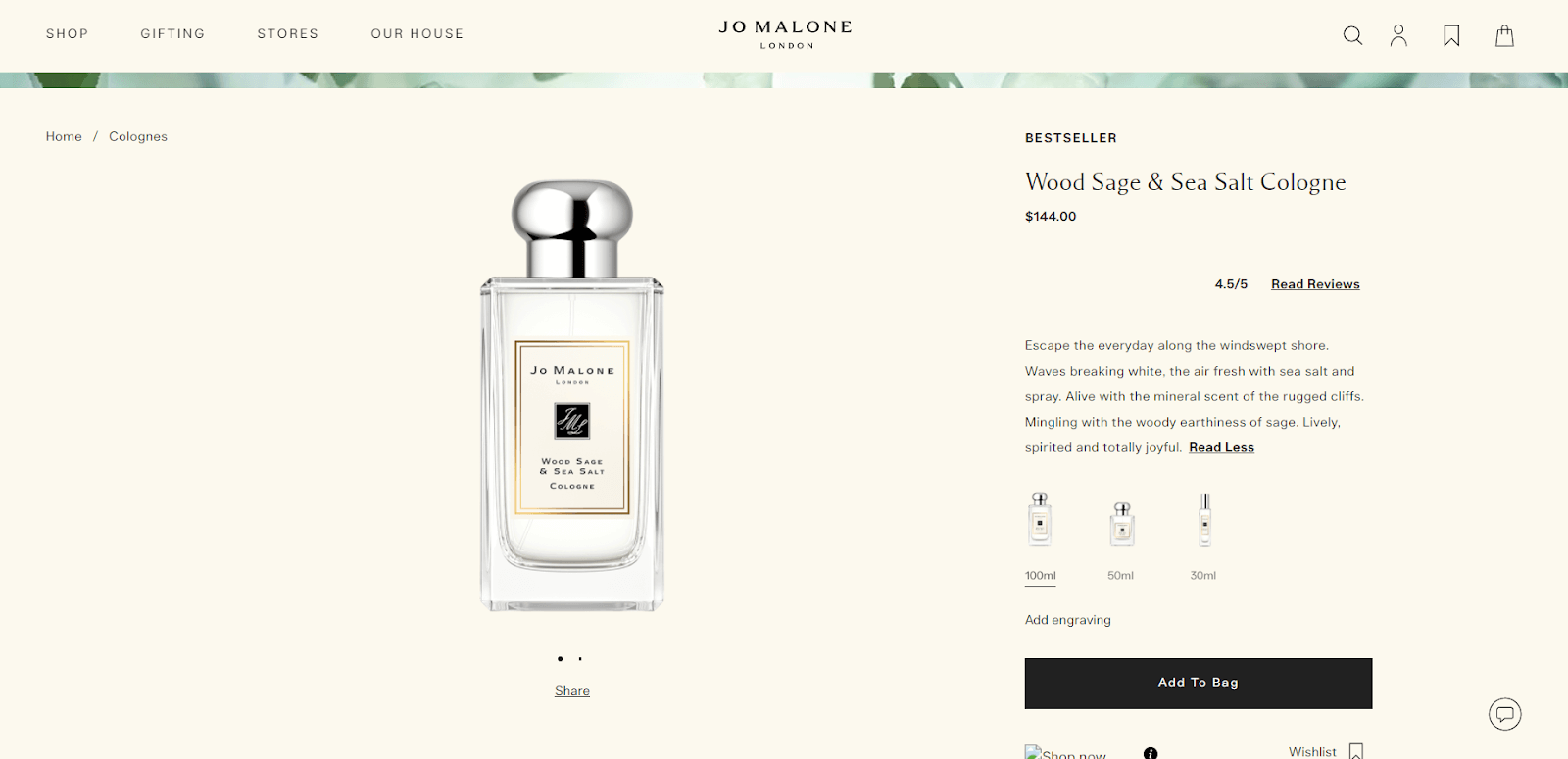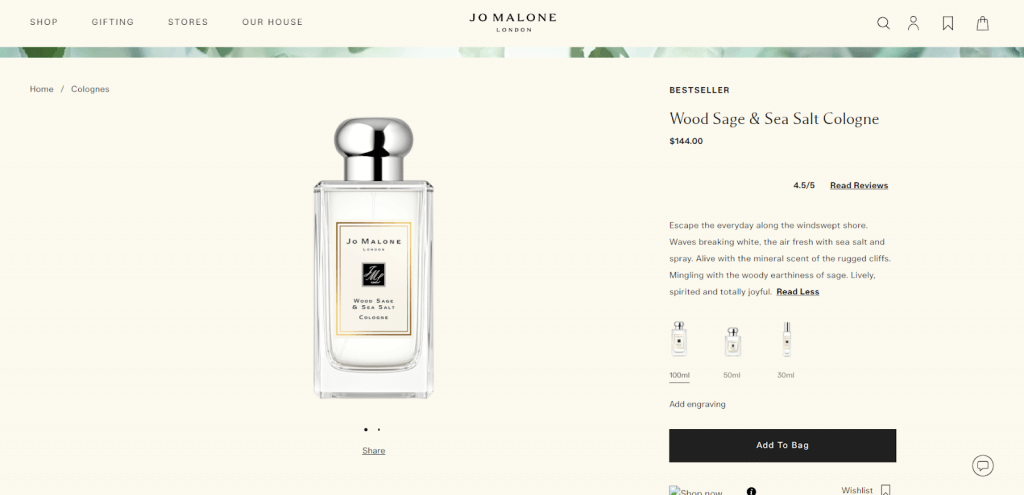 To start the discussion about the art of writing good product descriptions, let's have a look at the one from Jo Malone London, a lifestyle brand from England famous for its unique perfumery, hand-crafted candles, and more. What is more challenging than writing good product copy? Writing a good product copy for luxury products. The narrative should be incredibly persuasive and direct to get people to pay for something that seemingly could be purchased for cheaper.
Well, the copywriters of Jo Malone did an outstanding job, turning themselves into skillful maestros. By using a variety of adjectives, sensory language, and parataxis, they emerge a customer into the reality with this product, where "waves breaking white," "encouraging to "escape the everyday." Painting a wonderful picture of a "lively, spirited and totally joyful" person's life that they get with a purchase of a product is a powerful strategy, especially effective for high-class brands. How is this description empathetic? This escape, pleasure, better life are exactly what their target audience is looking for – people looking for a small but valuable gift or a treat for themselves.
2. Loaf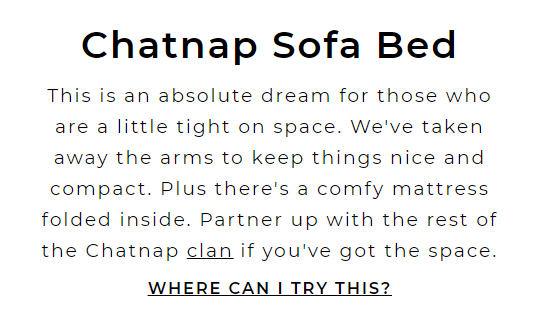 How to sell large products in your online store, which are not that much about the scent magic and high-minded experiences? Large but still a luxury – the website of a handmade "laid-back furniture" brand Loaf is a great example. To write empathetic descriptions, think about what your product offers and what mood it creates for people. Loaf has defined it clearly for themselves; their website is very relaxed-styled, the brand tone is friendly and informal. Sofas give comfort; they are associated with leisure and free time activities – the brand is implementing those findings even in the name of their "Chatnap" sofa collection, gifting smiles onto customers' faces before they even place an order. 
They bring some joy and comfort throughout the furniture purchasing adventure, which is not always pleasurable. Moreover, they stand out as a very sympathetic and realistic character on the furniture market – not compromising comfort for space, they still offer you an "absolute dream," embodied in the universal handmade sofa bed.
3. firebox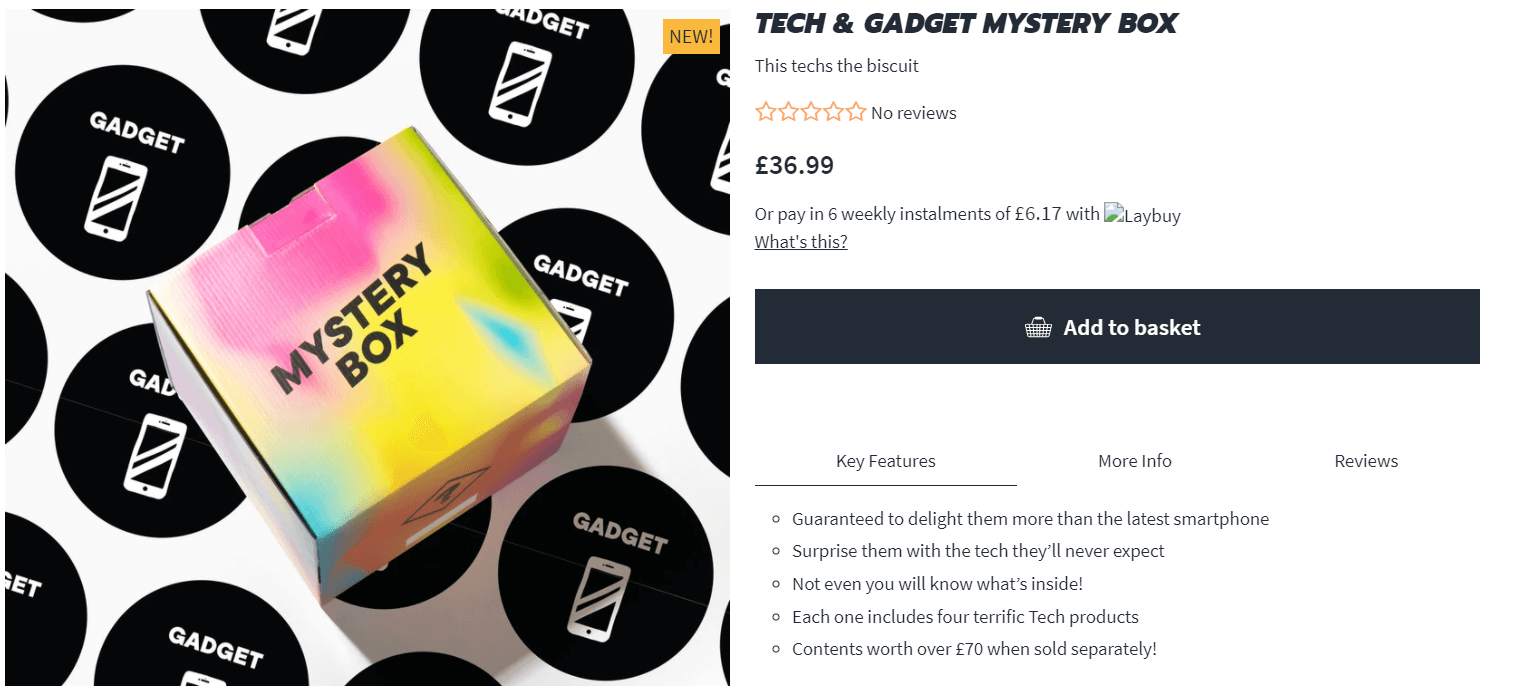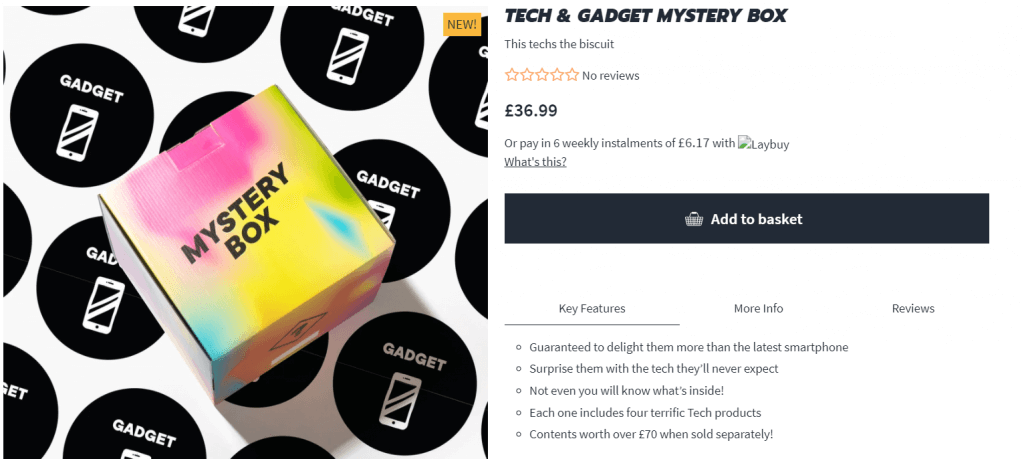 Having mentioned the brand voice and informal language in e-commerce, we cannot ignore the sales copy of Firebox. They are killing not just two but three birds with one stone – while strengthening the brand's voice, their texts building their algorithms for searching engines and customers' impressions.
This example would be an exaggerated "comforting" language that we have talked about already. The brand's manner is very informal, but they have a reason for that – the target audience and the product. As a rule, people come to Firebox to find presents for their friends, and everybody wants their present to be cool, right? This e-commerce store ensures that not only the gift is cool, but the presentation of it, copy in particular, are as well. This selling product copy in this example highlights the features in a bullet-point list, but keeping it short and the language lively works more than well.
4. Innocent smoothies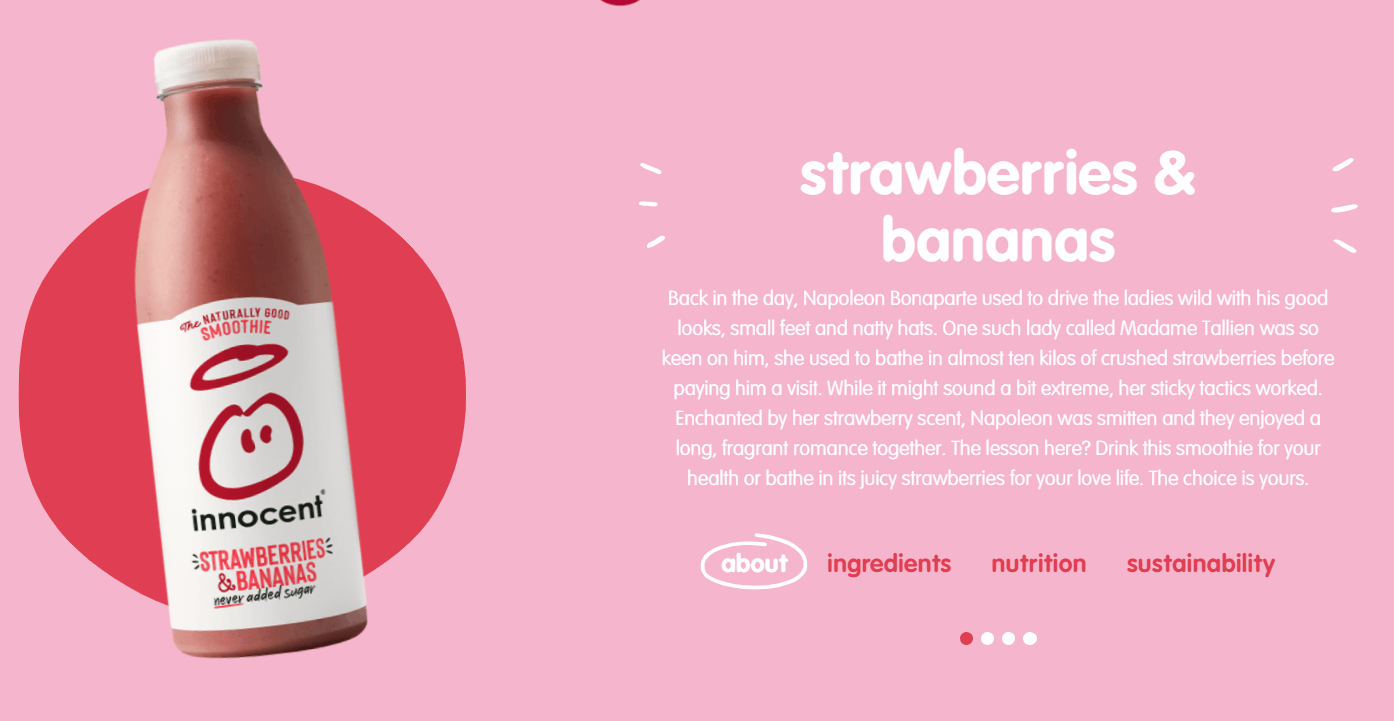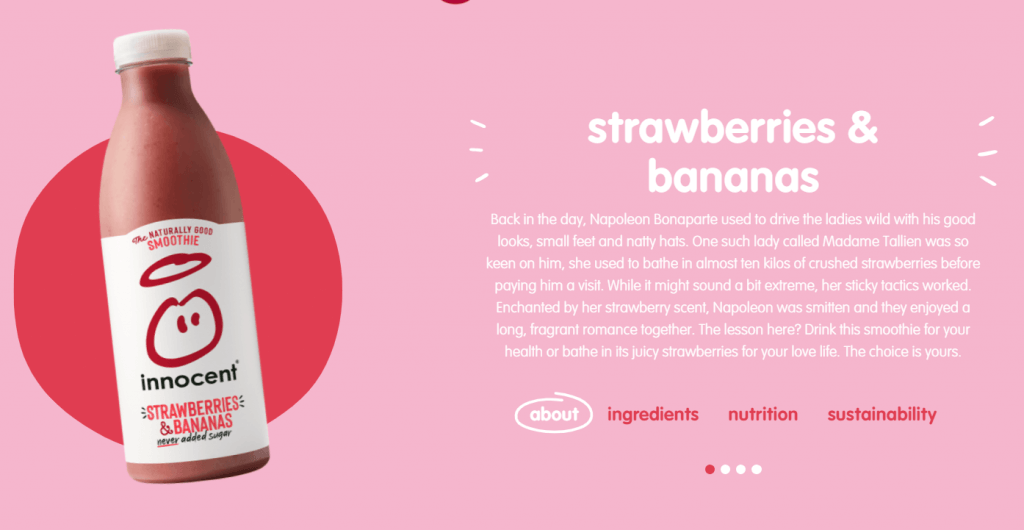 Who is drinking smoothies? Not everyone, I must say. Who is drinking smoothies exactly from sustainably grown and processed fruits and vegetables? You also got an image of a person in your head, didn't you? This is roughly the thought process marketers of Innocent Smoothies went through when building up the brand's image.
E-commerce product copy for food retailers tends to be dry and descriptive, but these smoothies would be an exception. It even made me wonder why there is no "buy" button right on the official website. Instead of telling us about the beverage's taste, they have picked a strategy of telling us an old story about Napoleon Bonaparte and strawberries. Let alone the taste. Now a customer got more than a flavor – a sentimental value in this little bottle, blended with health benefits and eternal literary themes.
5. net-a-porter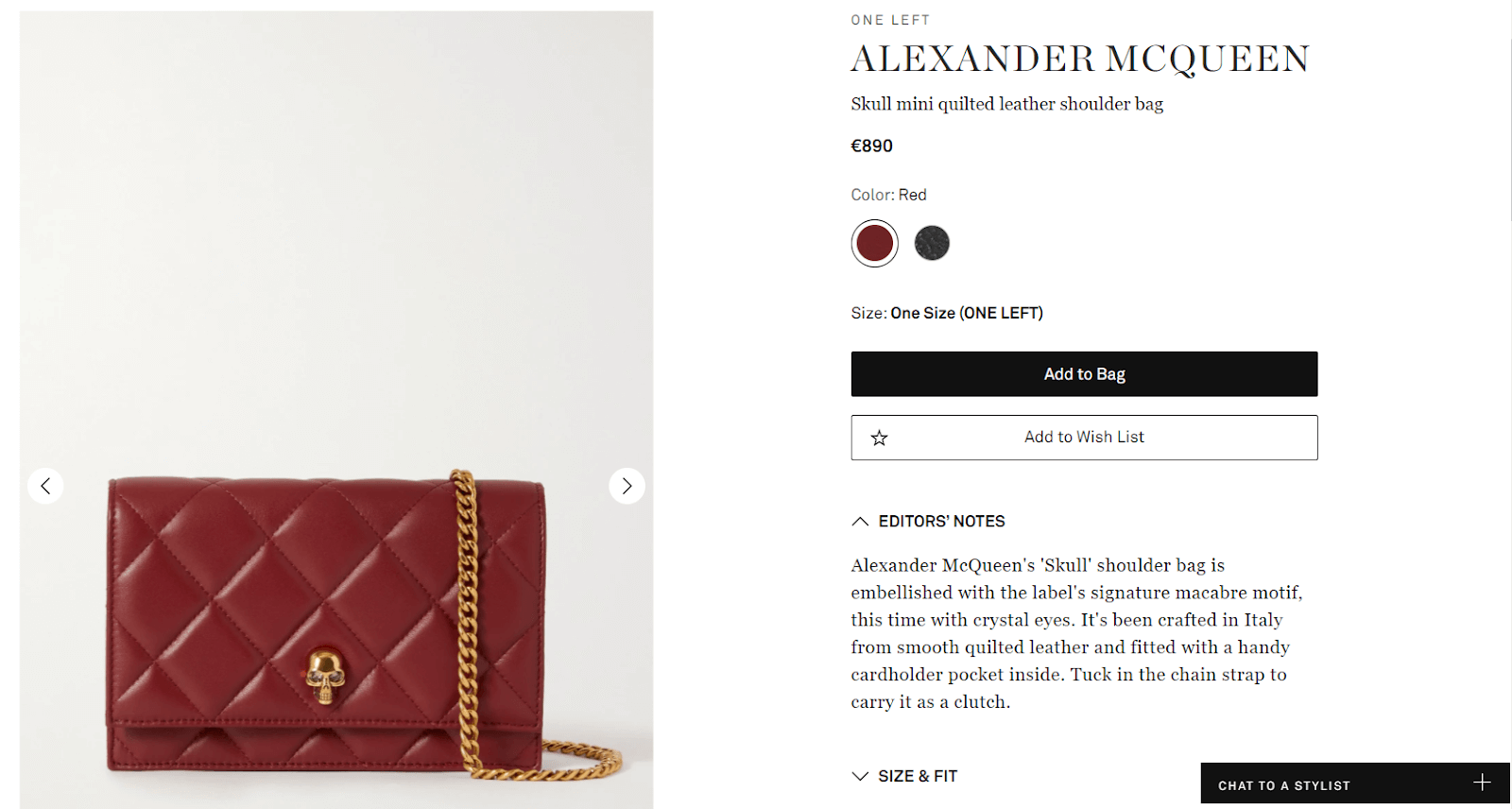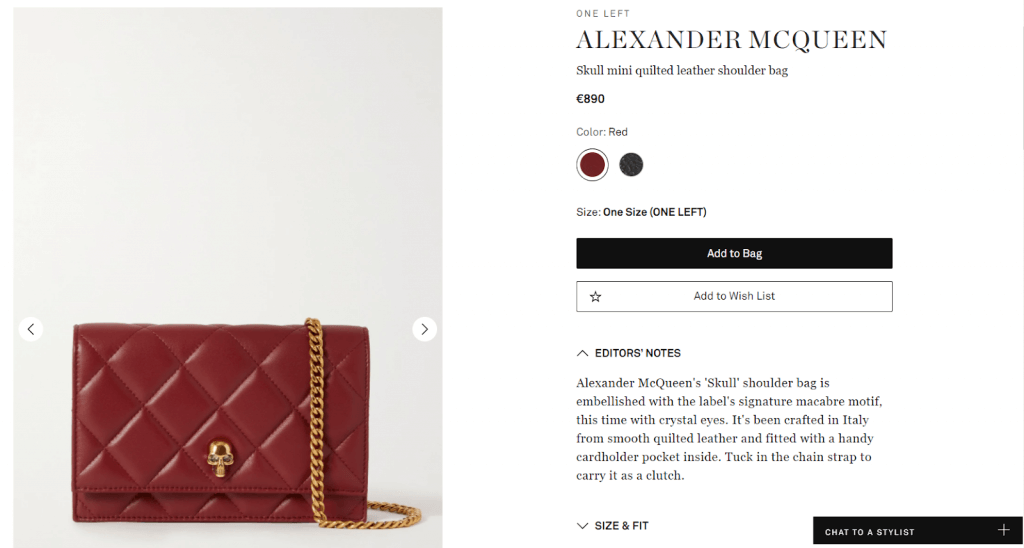 Moving on to a classy, luxurious reality, where brands are not as chatty in their voices and product copy. An Italian online fashion retailer, Net-a-Porter, is relatively new. Still, their language when addressing the audience on their e-commerce store is very formal and old-fashioned. Why so, if there are many great examples of informal communication selling crazy? Again, the audience is the key, their customers seek a laconic and sophisticated product, so the online store is providing that to the fullest.
Notably, they keep a copy short and direct, and make sure that they employ only empathethic product descriptions. To meet the level of service that the luxury audience is seeking, the sales copy even provides styling advice on how to wear the bag as a clutch. 
6. barkbox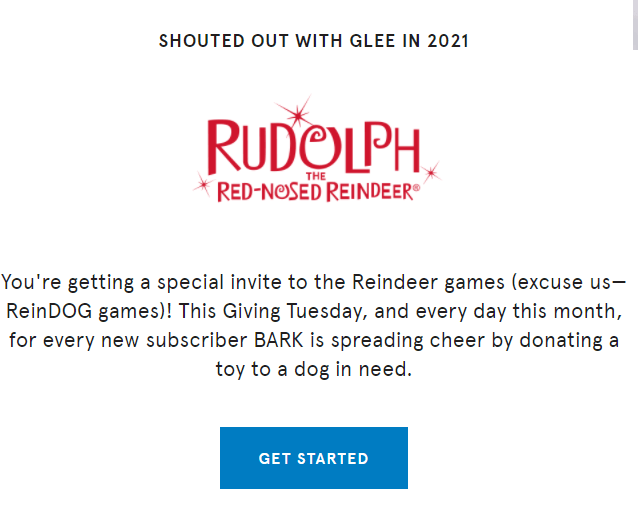 Someone said "friendly"? We do not know anyone friendlier than a puppy, and surely BarkBox does not either. A monthly subscription box filled with dog toys turned out to be an amazingly successful company product, partly because of a good brand positioning and understanding of their customer profile. Their copies are constantly playing with words, inventing "reindogs," and using onomatopoeia in the brand's name. 
Amicable, playful language and attention they give to dogs never better appeal to the hearts of dog owners. Empathy here is presented not only through meeting a customer's needs with the product but also by sharing the love the customer has for their pet. This way, a well-written product copy ensures that the brand keeps warm relationships with the customers and their pets to make sure they renew the subscriptions.
7. King of Empathethic Product Descriptions:

Novo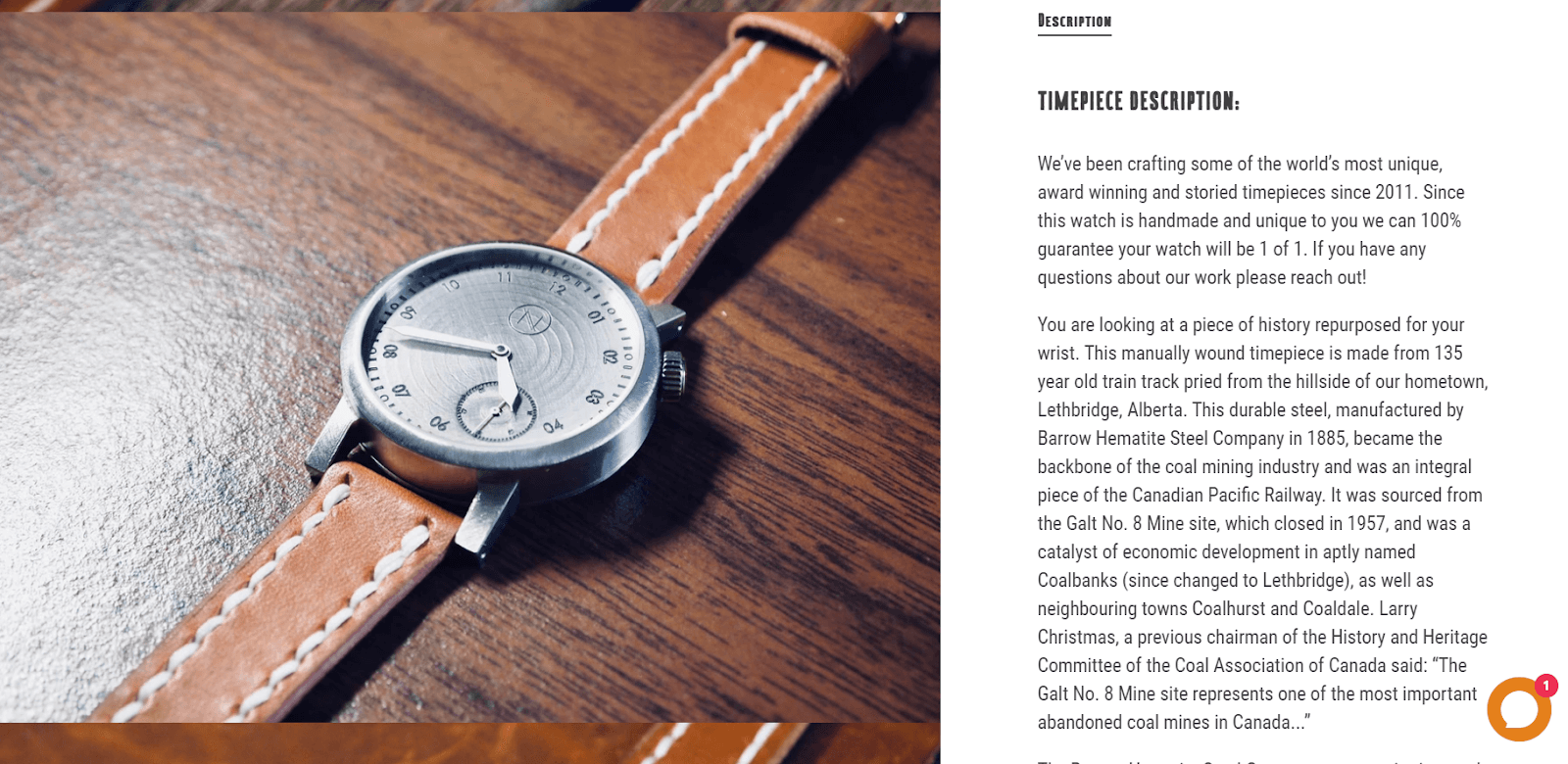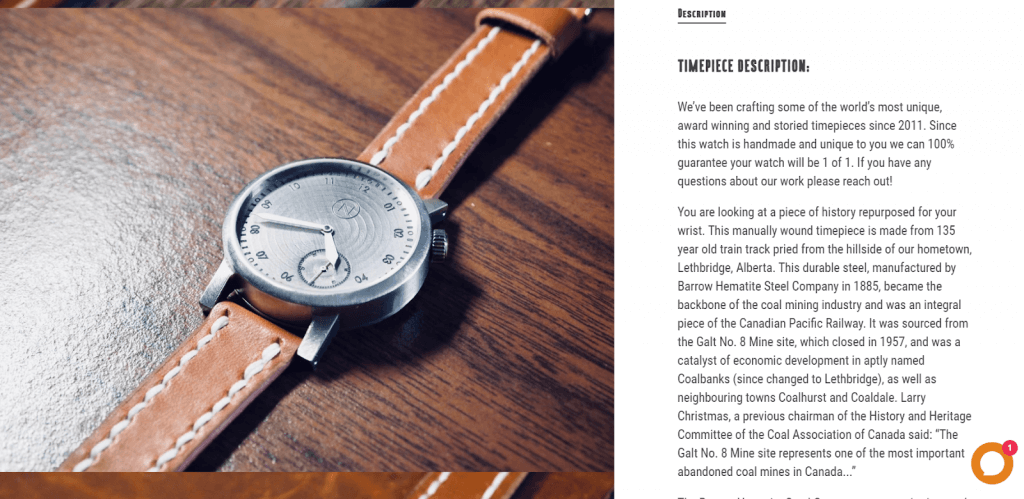 Last but not least, here comes another handcrafted brand, a small boutique manufacturer called NOVO Watches. They create unique watches using centuries-old heirlooms, parachute deployment bags, railroads, and so on.
The brand unites the future and the past within the present moment. This philosophy is their main highlight, conveyed through descriptions for their products. Copy is strict yet more open than those usually used by luxury fashion brands. It is very informative; the customer profile of NOVO Watches is an upper-class persona, perhaps a male, who is looking for a unique handmade watch. The brand meets their needs perfectly, inspiring by providing a customer precisely with what they need – an accessory with a story in every inch, explaining its historical and tangible value in this good product copy.
To conclude, the secret ingredient in writing a converting product copy for an online store is knowing what the product is and what customers seek. All the brands we have discussed above clearly identify the context of the customer searching for the product, the portrait of a customer, and the product's benefits. Based on these aspects, they modify their language and manner in a copy to make it as persuasive and influential as possible to a target audience. 
Remember that good copy is more powerful than it may seem. It increases conversion rates, sales, and revenue, of course. However, it also allows working and adjusting the positioning of your e-commerce brand online, strengthening a website's SEO and customer relationships.
P.S. If you need a high amount of unique product descriptions – try CopyMonkey. It generates thousands of descriptions in bulk and it's easier to edit than to write from scratch.