When it comes to buying from an online store, even the busiest person will examine the features of goods from the inside out. The quality of the content for eCommerce directly affects conversion rates.
Today, we will talk about the specifics and pitfalls of copywriting in e-commerce. Let's find out what makes e-commerce copy engaging and converting.
1. benefits over features

If you want to create a well-written product copy then you should focus on benefits, not features. This does not mean that the functions do not matter. Of course, buyers want to know what your product is capable of, but they are more concerned with what it can do for them.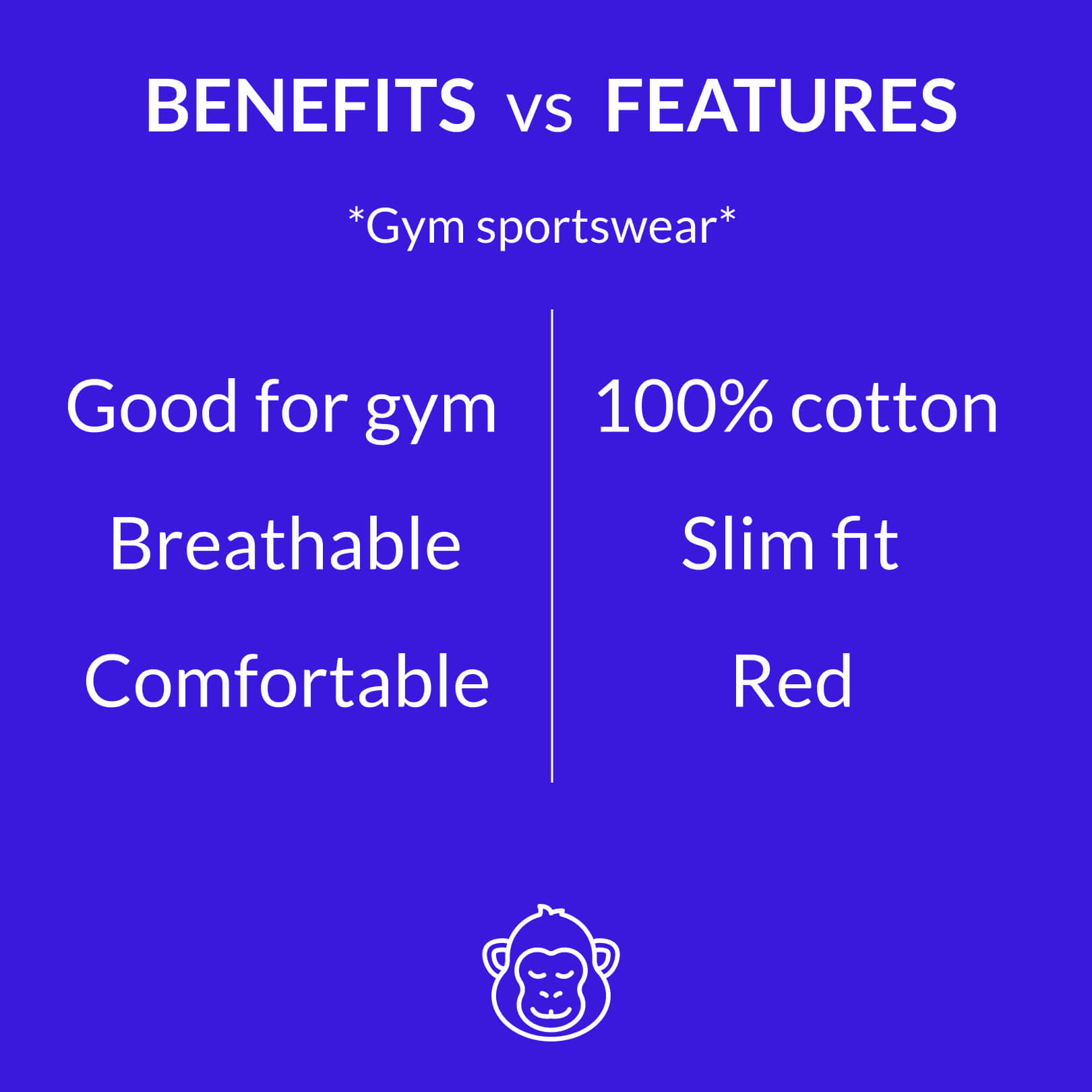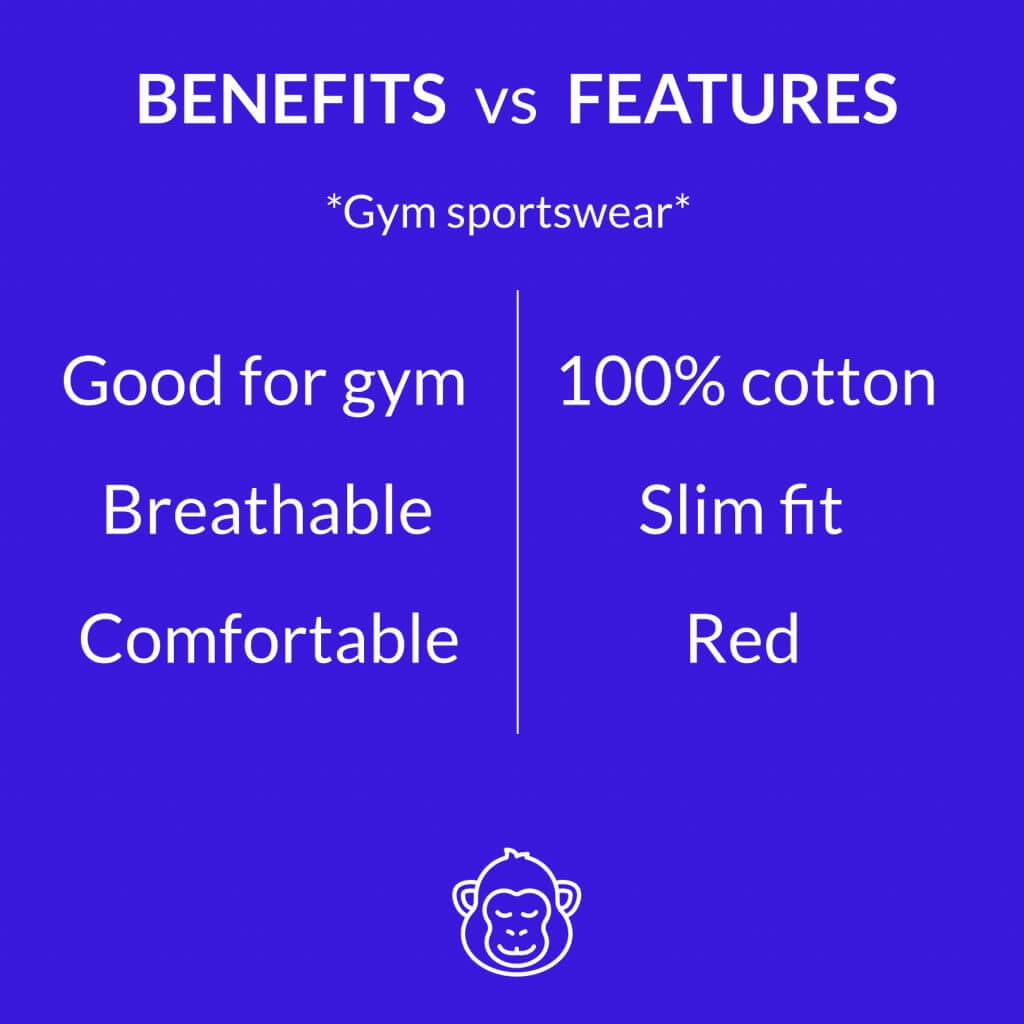 Let's get back to understanding clients. They are on your site because they have a problem. They want to know how your product can solve this problem. The features do not tell them about it, but the benefits do.
That is why you need to highlight the main advantages of your product that will give the client an understanding of whether they need your services or goods. You can attract a customer by first showing him the benefits of a product and then explaining to him how this will solve his problem. It's never too late to make your content for eCommerce emotionally charged.
2. readability

Content for eCommerce needs to be readable. If you are choosing from two similar terms, choose the one that is more familiar to your audience. This will improve the perception of your content. Test each technical term with friends and acquaintances – is the meaning clear?
If adding a concept is still pretty necessary, make hyperlinks to resources where its meaning is well explained. Do not overload the text with complex information. Let the reader follow the link himself if he wants to know more.
It is not recommended to use slang, idioms, or brand terms in good product copy. Write in such a way that people of different ages and different skill levels can understand your idea.
Brand terms can be introduced gradually, slowly testing them on the audience, accustoming it. Be sure to decipher such concepts, perhaps create your own dictionary, and publish it on the site.
To simplify your selling product copy Google Hemingway comes in handy. This application will help you make the text easier to read.
3. White space

Keeping it short and simple is the foundation of good writing. Always stick to the main principle: if you can shorten something without sacrificing meaning, shorten it. Extra words are annoying, distracting, and time-consuming.
Remember – nobody likes reading sheets of text. Even if some truly useful, relevant content is outlined in them. Divide information into blocks, highlight headings and subheadings, use lists, and media content.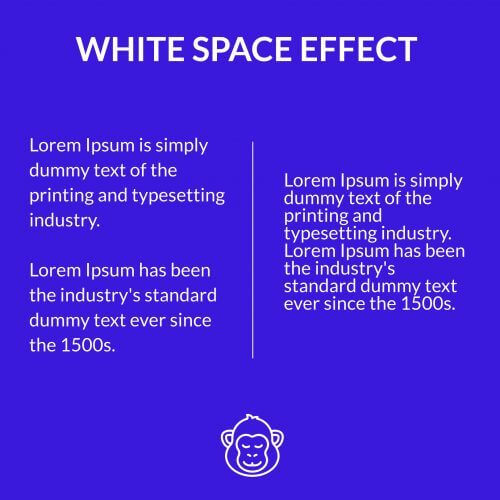 Tip: the sentence in your good product copy should include no more than 10-15 words. A paragraph – no more than 2-4 sentences. Try to put the main point in them.
4. Good grammar
One of the most important aspects of a well-written product copy is making sure it's grammatically correct. However, this does not mean that you need to have a grammar book on hand when you write your text. The trick is to balance correct grammar with a conversational tone. Blind adherence to perfect grammar may seem arrogant to consumers, but too sloppy grammar looks unprofessional.
Determine who will see your converting product copy and the target group you want to respond to. Write your text in the same tone that you would speak to this audience, using messages that matter to them. The secret to copywriting success is to tune your voice to match the voice of your target audience, and this tweak also changes the grammar you use in your text.
There are also resources that help you edit grammatical errors when writing texts, one of these is Grammarly. This assistant will help you correct both grammatical and semantic errors in your text.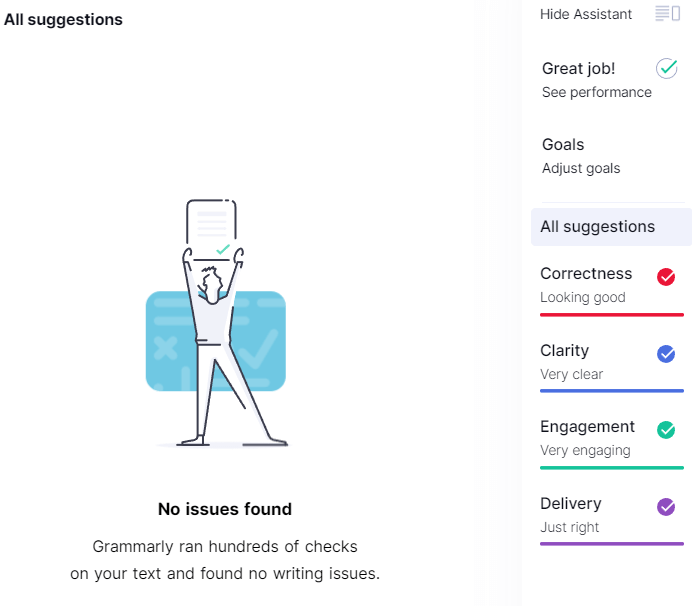 5. catering to your audience

This is an important condition for writing a converting product copy. The better you know your customers, the easier it will be to form the very offer that will hit your target. You must be clear about the needs and expectations of your target audience.
Remember, if you write "for everyone," then you are really writing for no one.
You can tailor the essence of your online store to your target audience's demands by mentioning its relevant pains, worries, and solutions they most probably need. Well-researched, strong keywords will help you here. At the same time, it's important to adjust the general tone of your copy to your audience's traits (formal copy for more serious-minded audiences (insurance, healthcare, etc.) and more casual copy for easy-going audiences (general eCommerce, wide-consumer startup promotions, etc.)).
6. call to action

In order for your product copy to be profitable, you need to include a call to action (CTA) in the text. If you properly motivate the client to take action, they may as well give in to the impulse and make a purchase. This is why you should include a call to action in your content for eCommerce. But this must be done unobtrusively so that the client does not leave your site due to annoying banners.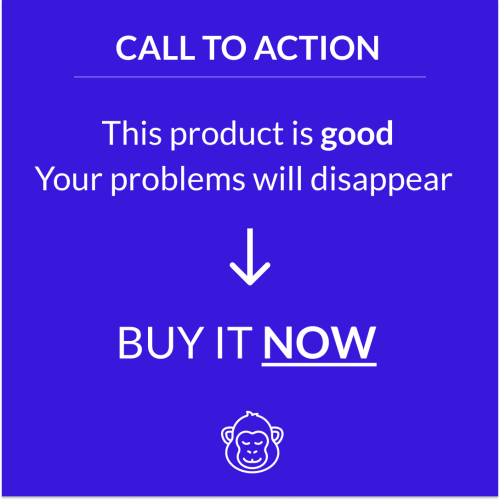 7. uniqueness

Although not many store owners care about their content, almost everyone knows how important unique content is. Uniqueness is the cornerstone of well-performing content for eCommerce.
Non-unique texts copied from competitors are immediately recognized by search engines and have minimal chances of getting on the first page of search results. On top of that, domain rating, page optimization, and referring links also affect the site's rankings.
Copywriters know that the concept of uniqueness can be interpreted in two ways: technical or actual uniqueness. In the first case, the content can be defined as unique, but in fact, it is the usual retelling of the competitor's material. In the second case, it is really unique, since it was either written from scratch or well retold and refined in terms of new information, unusual presentation, etc.
Decent options of checking copy uniqueness online also include Copyscape, Grammarly, and Quetext.
To write a unique e-commerce copy, you can use services such as CopyMonkey to get unique product descriptions in seconds. In addition, all texts made with CopyMonkey are SEO-friendly and will help you promote your online store in search engines!
converting content for eCommerce: conclusion

To summarize – well-written product details and descriptions will boost your conversion rates, boost SEO, and keep your buyers engaged for longer with your products.
Writing converting e-commerce copy for an online store is not very difficult, but it is definitely time-consuming.
To do that, you just need to write competently, show the benefits of the product and make the text as easy to read as possible. Whether you are doing this on your own or hiring a copywriter, there are tools that can speed up this process.
CopyMonkey will assist you with this exhausting task. You can generate unique descriptions for any number of products, significantly reducing the time and resources needed for manual copywriting.