In 2019, only 3% of all visits to online shopping sites were converted into purchases.

Low conversions and difficulties in attracting customers are just the tips of the iceberg: an online store usually comes with its own set of problems and difficulties that can cause significant damage to revenue.

In this article, we'll take a look at the most common online shopping problems and offer practical solutions for each of them.

We will also:

🔸 Putting problems in perspective using some key growth Indicators
🔸 Take a look at some of the marketing challenges
🔸 Take a look at industry trends and opportunities in 2021.

Problem # 1: Quality Product Cards

Your product card is the face of the store and the main tool for increasing sales. Literally, every detail is important:
🔸 photographs (they must be of high quality, show the product from different angles and in different situations, preferably with a zoom function)
🔸 title (should be complete, but not too detailed, reflect the brand and type of product, without SEO phrases like "buy trousers berlin buy in berlin")
🔸 information about delivery and returns (this increases customer loyalty and trust)
🔸 commodity description. The description should be lively, complete, and show the benefits of your product through its characteristics.

The appearance and functionality of the product card not only increase the conversion to purchase due to the quality work with the objections of your customers but also improves SEO - which means more potential customers will come to your store.

Solution:
Use CopyMonkey.ai to create quality unique product descriptions in seconds. You can download all your products with characteristics or old non-unique descriptions at once and get awesome content for the card in just minutes. That's up to 10 times faster than the most skilled copywriter can.


Problem # 2: Abandoned carts
One of the biggest challenges faced by online stores, regardless of their size, is shopping cart abandonment.
Statistics show that online shoppers abandon their carts 68% of the time, and in some stores, the abandonment rate is as high as 80%.

Solution:
🔸 Change the design of the cart. Shorten forms and get rid of clutter: one of the most common reasons for shopping cart abandonment is the tedious checkout process.
🔸 Take care of your customers with live chat. Having a support agent who will actively interact with the customer at key stages of the purchase journey can prevent them from leaving without a purchase. You can try Intercom or similar services - this will help you quickly and easily resolve the issue of contact with the user.
🔸 Optimize for mobile devices. 70% of the world's online sales are done through mobile devices. Faster loading, optimized images, and disabled pop-ups on mobile sites mean fewer hurdles for shoppers to complete their purchase.
🔸 Use retargeting marketing. Retargeting is a strategy to advertise your products online to people who have already visited your store and looked at the specified products. These redirected customers show a conversion rate of up to 50% -60%.
🔸 Send reminders by email. Some platforms, like Shopify, have email reminders built-in.



Problem # 3: Increase customer loyalty

Customer loyalty is incredibly significant and immediately affects a number of key metrics: after all, attracting a new customer is five times more expensive than retaining an existing one. For example, increasing customer retention by 5% can increase profits by 25–95%.

Customer loyalty is a matter of brand integrity and mutual trust between seller and buyer. Since an online store does not have the face-to-face capabilities of an offline store, developing trust and loyalty takes more time and effort in e-commerce.

Solution:
🔸 Your culture is your brand. Customer loyalty is the result of excellent customer service at all stages, so you need to make sure your customers are satisfied with everything from casual browsing on a store page to shipping.
🔸 Add live chat. As we discussed above, having a live customer support specialist who can promptly respond to your customers' inquiries in a friendly manner increases trust and makes your brand trustworthy in the eyes of buyers.
🔸 Be transparent. Show your address, phone number, customer reviews, reviews, photos, and related information about your employees. Don't aim for a pretty picture - the reality is the best way to build trust.
🔸 Use loyalty programs. Tiered schemes that reward loyal customers with points, discounts, and coupons are a great customer service tool that drives loyalty and keeps them coming back. This large and complex task can be solved quickly with the help of services such as Jumper.Ai, Open Loyalty, or Kangaroo Rewards.
🔸 Post articles to blog or social media. Quality content marketing that is relevant to your audience builds trust and increases your authority.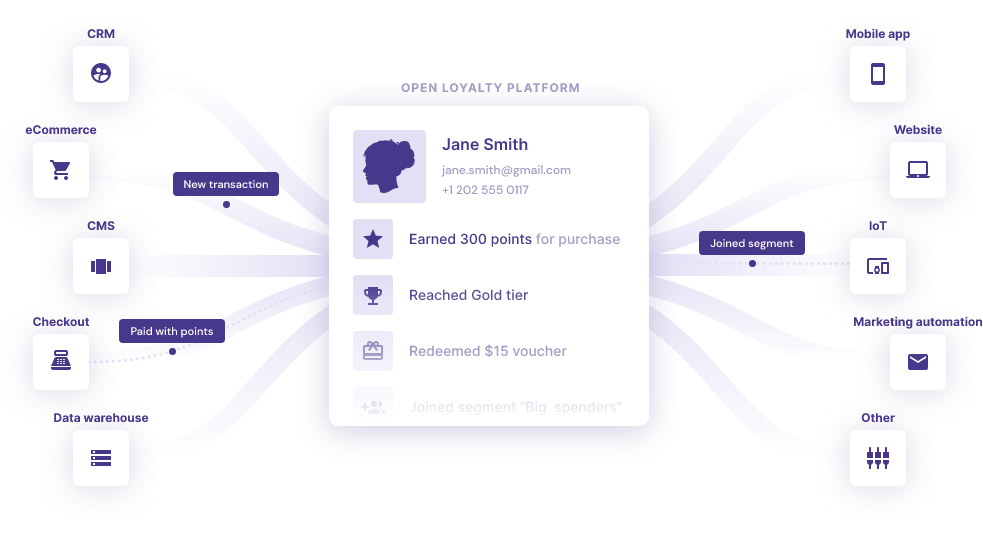 Problem # 4: Returning goods and money
More than 60% of online shoppers study in-store return policies before making a purchase.
48% of shoppers would make more purchases if stores offered a less complicated return process, and an inconvenient return policy discourages 80% of shoppers.
So, you need to give your customers a simple and straightforward return policy that demonstrates that there is no risk to the customer.

Solution:
🔸 Be transparent about your return and refund policy. Make sure customers can easily find detailed information about this on your Terms and Conditions and Frequently Asked Questions pages, and make sure the rules are clear: let your family and friends read these texts and check if it was easy for them to understand, what is it about, and whether there are any mistakes in interpretation.
🔸 Avoid imperative phrases. Phrases like "you must" can sound harsh and intimidate customers.
🔸 Give options. Consider providing a variety of shipping, payment, and refund options, as well as specific bonuses such as coupons and discounts, for people who are unhappy with their purchase.

Problem # 5: Competition from manufacturers and other sellers
Manufacturers and wholesalers today are starting to sell their products directly to end customers, that is, your customers. Thus, your partners are your competitors.
You can't prevent manufacturers from selling products directly to customers - so how can you minimize the problem?

Solution:
🔸 Offer your products at lower prices or with added benefits. Such maneuvers help to increase sales of products that the manufacturer decides to sell directly.
🔸 Enter into an exclusive contract. When signing a contract with a manufacturer, include a statement in the statement that will restrict its direct sales in certain markets directly to your customer.
🔸 Bet on partnership. Selling through you should be profitable for the supplier: show that you are simplifying their path to revenue and solving their problems, for example, with logistics, returns, support.

Problem # 6: Providing multichannel interaction
"Multichannel" shoppers spend three times more than "single-channel" shoppers: today shoppers are immersed in a variety of interaction channels, such as desktop and mobile sites, chats, forums, social media pages - a modern buyer should have a large number of touchpoints through which he can contact you.

Solution:
🔸 Identify the most important channels for your customers and optimize them. Today, customers most often prefer chat, video calls, high-quality and convenient help centers, instant messengers.
🔸 Personalize messages and interactions. Avoid using templates, approach each client individually.
🔸 Use analytics. Track customer interactions and conversations to improve the quality of your contacts
🔸 Use additional services to simplify logistics and inventory across platforms. For example Skubana, SellerCloud, or Jazva.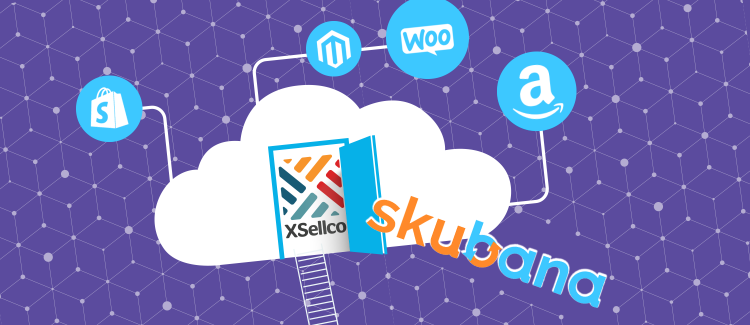 So, to summarize, the most popular problems of online stores are:
🔹 difficulty of identity verification
🔹 cybersecurity
🔹 abandoned carts
🔹 work on loyalty
🔹 return process
🔹 multichannel interaction.

Today we looked at about 20 ways to deal with these problems: by your team or using external services. We hope this article helped you accelerate your store's growth and make your customers happier!