How do I find the winning product? This is one of the most difficult and important questions that you will ask yourself when creating an online store. In this article, we will tell you how to identify a winning product, where to look for it, and share several useful services.

Why are some online retailers taking off with seven zeros in revenue and some not selling anything? It all comes down to having winning products. And luckily, all you have to do is find one that will help you grow.

What is a winning product?
A winning product is one that your target audience REALLY wants to buy.
How to determine the winning product:
☑️ The item is not easy to find elsewhere. You need to find dropshipping products that people cannot buy in regular supermarkets and marketplaces. Products must be unique, call for impulse purchases, and still be practical.
☑️ This product has no advertising restrictions. Chances are, you'll get the majority of your sales from advertising, especially if your store is just getting started. Make sure you are not selling products that cannot be advertised on the largest advertising platforms like facebook, google, etc. For example, e-cigarettes are in high demand, new flavors or longer life will make your product desirable. However, you will not be able to advertise tobacco products on Facebook and Google.
☑️ The product has a wow factor. The leading product should also pleasantly surprise potential buyers.
☑️ A winning product usually solves the problem. People are also attracted to foods that can make their life easier. It can be anything from a water bottle that tracks your water intake and helps you stay healthy to an airline-compliant dog travel bag.
☑️ The product is just different from the rest. You can make a solid income by selling slightly unusual items. Yes, it exists and is even called the "Amazon Choice". Here there is a risk of ordering something crazy that generates interest (that is, views), but not interesting enough to buy. Choosing products from a list of bestsellers on sites like Amazon can help you avoid making the mistake.

Selling popular niche products is the key to building a successful dropshipping store. Once you've put together a short list of popular products, see if they match the qualities of the winning products we've discussed, and only focus on the ones that fit. One product does not have to meet all the criteria, but in our opinion, the absence of advertising restrictions is especially important.

Where to find winning products
Most online stores have bestseller lists. This option is ideal for customers who want to see the best products that an online store has to offer. But for you as an online store owner, bestseller lists are a gold mine. To find a product that will help you hit the jackpot, all you have to do is do a little research on the product.

Here are some examples of websites with publicly accessible and user-friendly bestseller lists.
🎯 Amazon Bestsellers. Amazon has bestseller lists for literally every category and they are updated every hour. If the products are best sellers on Amazon, they can also become best sellers in your own store. This way you can add the same products to your store.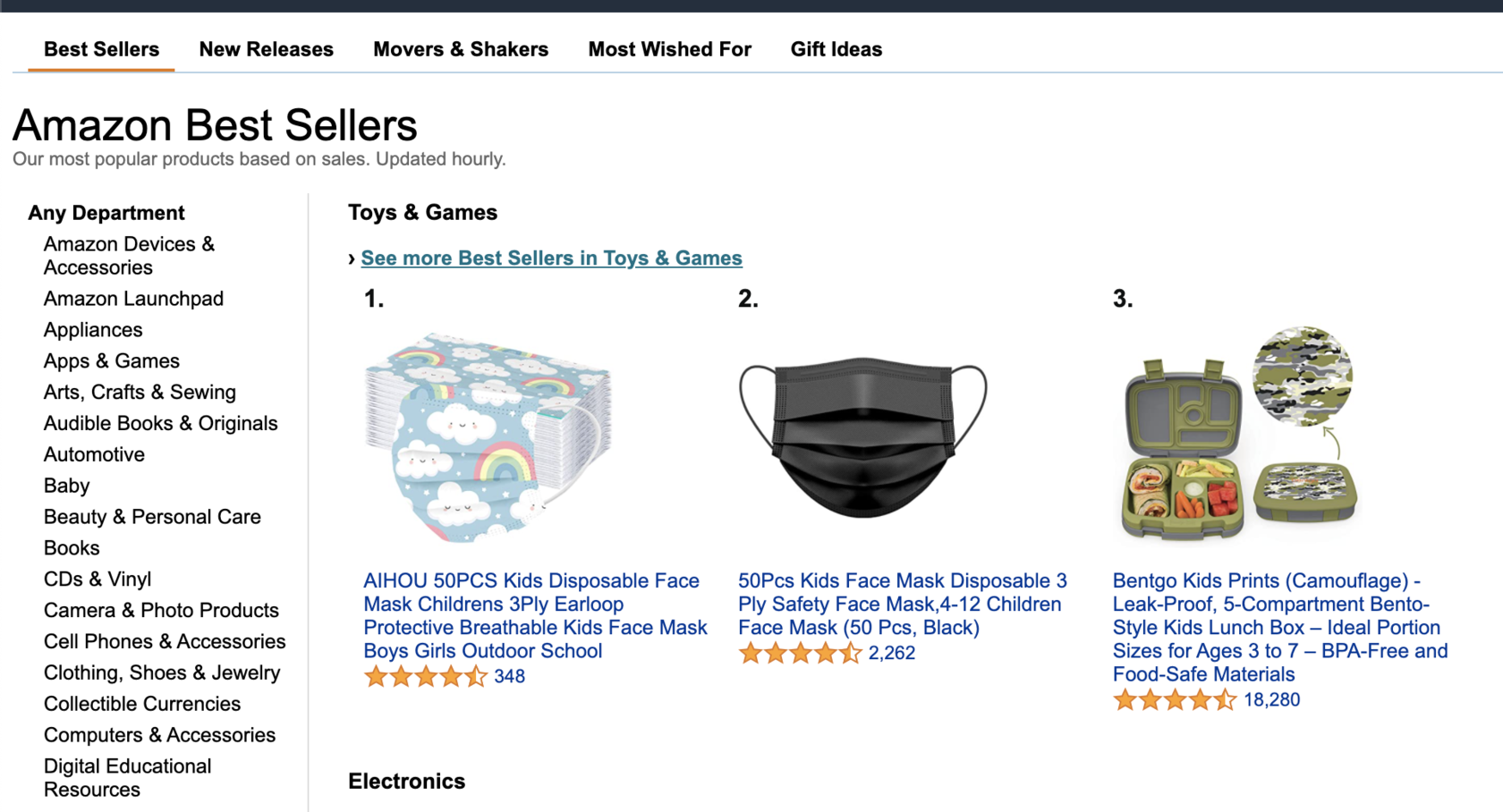 💥 The secret - and this is very important and will help fight such giants as Amazon - is not to use the product name and descriptions from the manufacturer as they are. You're building your own brand, so take a few seconds to come up with a unique product name and description. To overcome your fear of a blank space and cope 10 times faster, use our service Copymonkey.ai.

🎯 Wish bestsellers. Wish is another example of an online store that advertises its top-selling products. Wish differs from Amazon in that it sells less practical items, and focuses on something trendy, funny or even crazy - this leads to an increase in impulse purchases.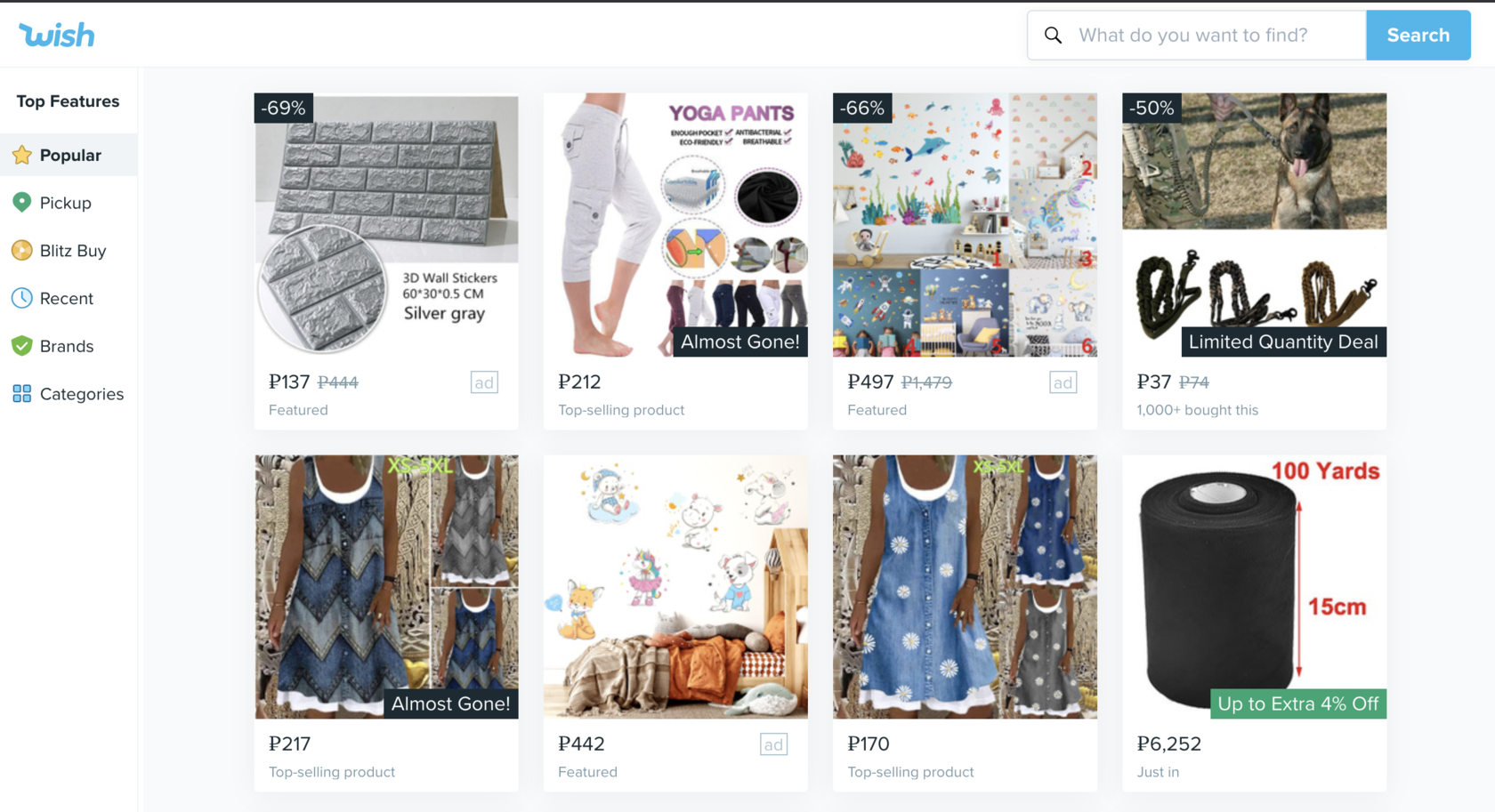 🎯 Your competitor's website. Most of your competitors have bestseller lists too. Even if you can't find a specific product by looking at their collections, look for patterns in the top-selling products. In addition to the list of "best products" and "bestsellers" check out the "trends" and "recommendations" section.
🎯 Number of views on eBay. Find the product you need to sell with Watch Count, which lets you see what's popular on eBay. You can find winning products by hyper-targeted keywords, or you can expand your keywords to find the best sellers in your niche.



🎯 Track high performing ads. There are so many factors that will ensure that your product has the best chance of success:

Your ad must be properly targeted and attract the right audience.
You have a high, well-tuned conversion on your site
The product must not be widely available (i.e. in retail stores).
You have customer reviews.

💥 A little trick that allows you to constantly track ads from different stores, for example, your competitors, is to add the best-selling products from different sellers to the cart. Top performing stores usually have retargeting ads that are often triggered by abandoned carts. And you can use templates from these ads as inspiration for your own ads to increase the chances of promoting your winning product.

Helpful tools
🔎 You can use a tools like FB Search or Adheart to find ads in your niche with high engagement rates. You may have to play around with different keywords to find them (the more specific the better).
🔎 Unicorn Smasher helps you find the best selling Amazon products for free. You can see prices, bestseller ratings, reviews, ratings and estimated sales at a glance.
🔎 In Oberlo, you can access data on various products on AliExpress. You can find out which products were selling well and which were not. But you can also find out how recent these sales were: whether they were in the last 30 days or in the last six months.
🔎 Google Trends is a popular free tool that lets you know if a product is on the rise or fall.

Conclusion
So how do you find a winning product for your online store? The main secret of this search comes down to investing your time in research. It is often very easy to add products to your store that you personally like, but if the goal is to have a store that sells the best performing products, the selection process cannot be random, you must have a strategy. So do not be lazy to study your competitors well and follow what they are looking for on the Internet. Paying attention to high-performing ads and competitors will get you closer to finding high-performing, winning products for your store.
If our advice didn't seem enough for you, check out the short course from Shopify.

As soon as you find your high-performing products, be sure to prepare descriptions for them using CopyMonkey.ai: artificial intelligence will do all the hard work for you in literally seconds.